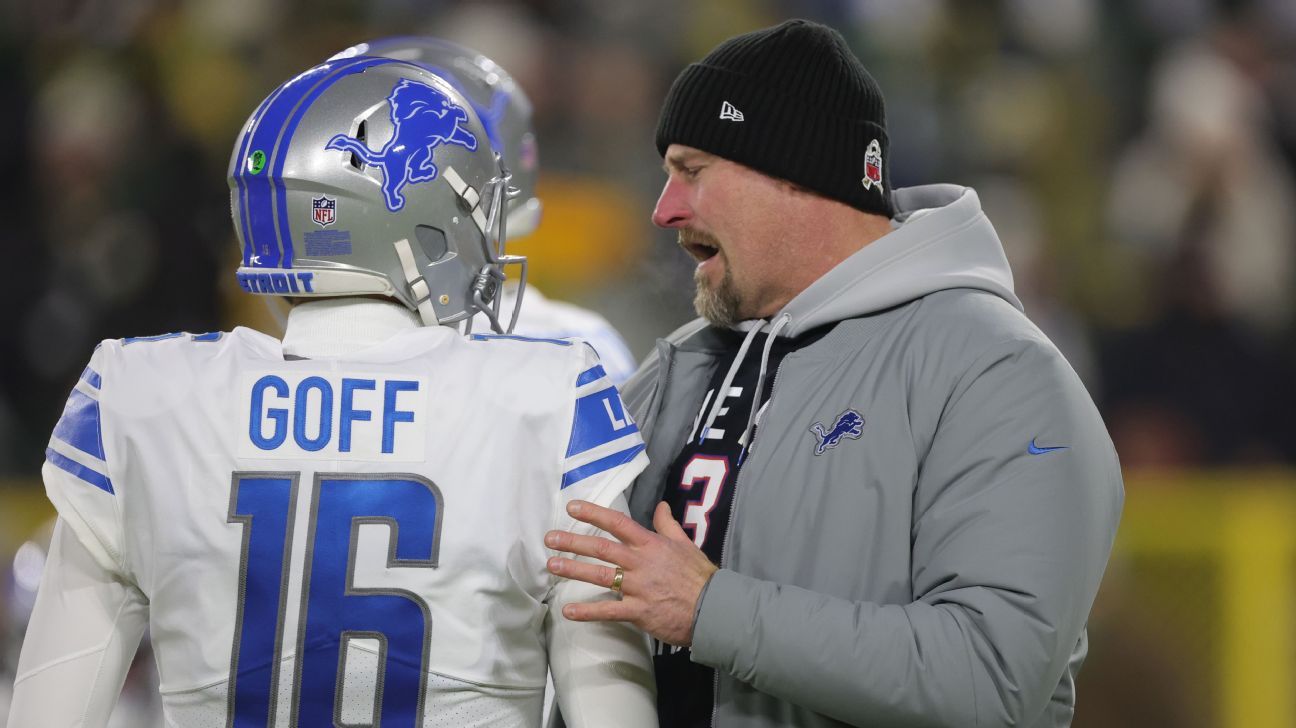 ALLEN PARK, Mich. - Detroit Lions coach Dan Campbell delivered a bold claim during Tuesday's mandatory minicamp session, calling Jared Goff "a better quarterback" in Detroit "than he was there" in Los Angeles -- despite leading the Rams to a Super Bowl appearance in 2018.
Campbell says he has witnessed maturity in Goff, 28, as he enters Year 3 with the Lions. Goff landed in Detroit after being traded in January 2021, along with a slew of draft picks, for Matthew Stafford.
After ending 3-13-1 in 2021, Goff led the Lions to their first winning season since 2017 as the team finished 9-8, winning eight of their final 10 games.
"He hung in there and I think what you're seeing is a guy who just put his head down and worked on what he could, tried to improve on what he could, and now his confidence is really, it has grown, and along the way, he's matured as a quarterback," Campbell said. "I mean, he's a better quarterback than he was there in my opinion because he can do more things. He's mentally on it.
"We've come light years ahead of where he was two years ago," he continued. "He's got a real good grasp of what we're doing, where the issues are, where the problems are and that's something that we really wanted him to get good at and he wanted to get good at and he's worked at it, and he's improved."
Campbell described Goff's mindset going into this year as "comfortable" after settling in the past two seasons.
He's coming off a season where he set the franchise record for the highest touchdown-to-interception ratio (4.14) after passing for 4,438 yards with 29 touchdowns to just seven interceptions. At one point, Goff completed 324 consecutive passes without a pick, which is the fifth-longest streak in league history.
"We ask him to do a lot more in my opinion than what [the Rams] were actually doing out there," Campbell said. "They had a lot of pretty good pieces out there as well as we know. Damn good defense. All those things, but I just feel like, I know from speaking with him and watching him really over the last two years, I just feel like ... we put a lot of things on him where I'm not so sure that was ultimately what they were doing."